Companionship
Did you know that many senior adults live in isolation and loneliness? They are unwilling to talk about it as they don't want to be a burden to their family. They often lack DAILY interaction, face to face time with another person. This lack of connection can cause depression, cognitive decline, and lead to physical conditions. DayBreak caregivers can provide the interaction seniors need to remain healthy. Through encouragement and daily attention to the daily needs (meals, housekeeping, outings), seniors can rebound and stay healthier. Thus, the senior has lower stress, feels loved, and self worth increases.
Memory Care
DayBreak Adult Care Services provides personalized in-home Alzheimer's care so your loved one can safely remain in a comfortable, secure setting. Our team offers professional companionship and care so you have peace of mind when a family member is experiencing the symptoms of Alzheimer's disease. Services are available in private homes, nursing homes, hospitals and assisted living facilities throughout Lexington, Columbia and Aiken South Carolina.
Learn more about Alzheimer's care services >>
Learn more about Dementia care services >>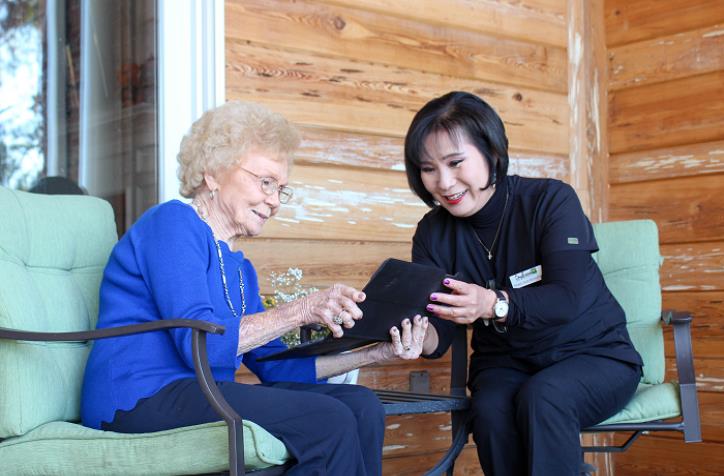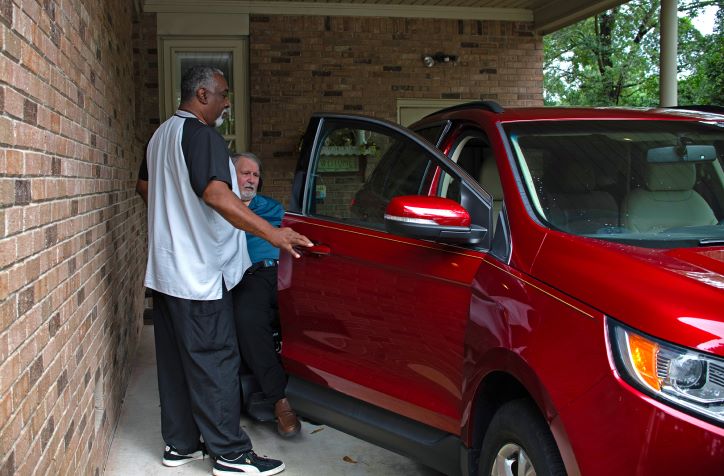 Day to Day Assisting
We want to make day-to-day living more manageable. At DayBreak, we give our clients a helping hand wherever one is needed. Whether it's a trip to a medical appointment, the grocery store or even helping make a small meal, we are here to help.
EEOICP
The Energy Employees Occupational Illness Compensation Program or EEOICP became effective on July 31st, 2001. The EEOICP provides compensation and medical benefits to employees who became ill as a result of working in the atomic weapons industry. There are two different benefit programs- Part B and Part E. In some cases, employees or their survivors are eligible for compensation from both programs.
Learn more about EEIOCCP >>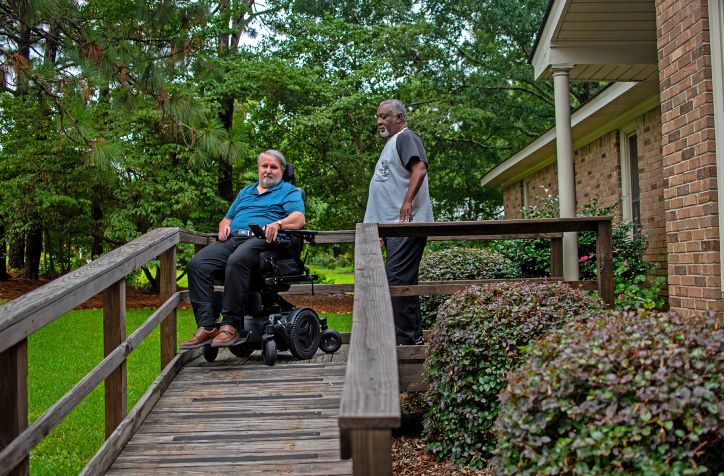 Respite Care
Caring for a loved one who has a chronic condition, such as Alzheimer's, is a demanding job. If you have found yourself in this role, you can seek support with respite care from DayBreak Adult Care Services. We have two South Carolina locations and a team of reliable professional caregivers who will assist and offer companionship to your loved ones. Our experienced, dependable services give you the peace of mind you need to care for yourself.
Learn more about Respite Care services >>
Nursing/Assisted Living Sitting
There are many things that caregivers can do for your loved ones to make his/her life in a nursing home or assisted living facility so much better. Daybreak provides individual one-on-one care to head off any problems. We take particular care with various daily care including making sure loved ones are dressed nicely in order to brighten their day. Whether it is needed for a few hours or many hours, caregivers can provide that extra attention that makes all the difference.
Post-Surgery Care/Hospital Sitting
Even adults who normally live alone may need dedicated home care after a surgical procedure. DayBreak Adult Care Services offers post-surgical recovery care throughout Lexington/Columbia, Aiken and surrounding South Carolina communities. Our professional, experienced staff of caregivers can visit you or your family member at home or in a long-term care facility.
Learn more about Post-Surgery Care services >>